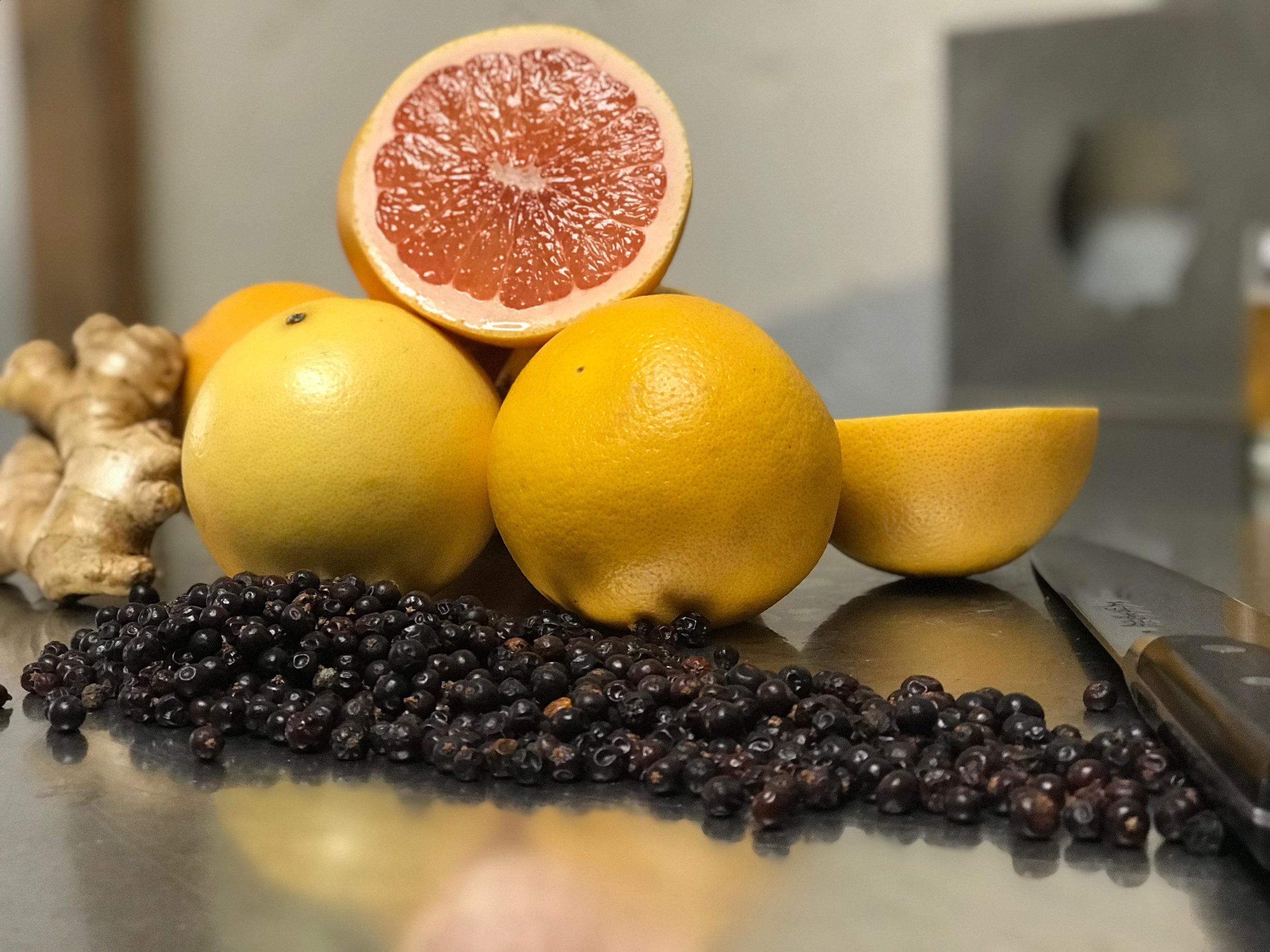 Juniper Grapefruit
When in Bend! Dried Juniper and Fresh Grapefruit create a refreshing, palatable beverage for anyone to love. Try mixing it up with Gin or Vodka for the healthiest "Hound" you'll ever have!
That gorgeous scent of juniper reminds us of Bend, OR, the birthplace of our master-brewer's bright idea to learn to ferment. This kombucha is extra special to us, and reminds us of where we started.
When in Bend- $160/5 gallons
PLEASE READ CAREFULLY AND EMAIL US WITH ANY QUESTIONS PRIOR TO ORDER!!
A deposit of $80 per keg is due at time of pickup. Deposits are fully refundable when the keg and equipment are returned in good working condition, up to 30 days after pickup. Deposit is non-refundable after 30 days from pickup. Payment for kombucha is due at time of order.
YOUR KOMBUCHA IS MADE TO ORDER, JUST FOR YOU! THE FERMENTATION PROCESS IS 21 DAYS, SO PLEASE ALLOW US THIS TIME TO CREATE THE FRESHEST KOMBUCHA YOU'LL EVER HAVE!
Available in 1/6 barrel kegs. We provide tap and KeGlove at no additional charge.
Available for delivery in zip codes 59937, 59901, and 59912. PICKUP IN PERSON AT 6475 HWY 93 S., STE. 8, WHITEFISH, MT, 59937.
~ IF PLACING AN ORDER FOR 4 OR MORE WEEKS OUT, PLEASE EMAIL HELLO@CANVASKOMBUCHA.COM WITH DATE OF EVENT AND WE WILL BE HAPPY TO ACCOMMODATE YOUR NEEDS!